Browsing articles in "I say"
I got this picture in mail today. Seriously I will love to have a child like this baby…
Please follow and like us:
Found this over the internet… For me this is one of the most funny pics ever seen!!!!
Please follow and like us:
Please follow and like us:
Please follow and like us:
This rar file contains Nirankari Sword Show shot by me in chandigarh carnival on 25th nov 2006. The show was so awsome that we spent 25 minutes standing and recording this clip there!!!! So just download it and enjoy the show and try to see what exactly these SHIKHS can do. Really awsome and making ourself To Be An Indian PROUD!!!!
http://rapidshare.com/files/4778448/chandigarh_carnival.rar
 Sample Pics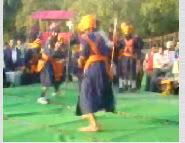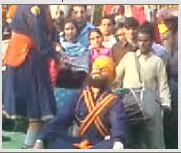 Please follow and like us:
Well Here is the screen shot of the website…
Link Of the website :::  www.gii.in
Source Of Review Request ::: http://forums.digitalpoint.com/showthread.php?t=149962
About The Theme ::: Wow good design. Great color, very eye catching. The concept of web directory is something I like very much. The number of categories IS really HUGE. But I got amazed that the owner is not showing any ads on it. The best thing is articles linked under the to uderstand more about directories and links.
About The Design ::: Design is simple and eye catching.
Ad Blending ::: No ads
Popularity ::: Google PR0 as site is I think new and Alexa Rank 483,262 which is quite amazing. 
Whats lacking ::: Everything is great but i will prefer to ads atleast one ad unit.
Anything to do ::: Just ads lacking :p
Popups ::: no popups SO THIS IS great.
How to improve ad blending ::: As said before No ads are there.
Number of Links broken ::: ZERO!!!!
Anurag
Please follow and like us:
Subscribe To Updates
Categories